Welcome to the Connecticut Integrative Counseling, LLC Secure Client Area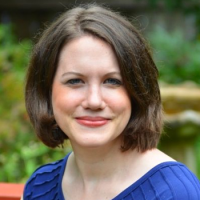 In this area, you may schedule/re-schedule appointments on the calendar, send secure messages, conduct a video session with me, keep a journal for yourself or share it with me, complete forms, have appointment reminders, and review office policies. This service is also mobile device friendly. Please read below to find out more information about this service.

This part of the website is confidential and HIPAA compliant. Servers are housed in Tier-IV data center with SSAE16, HITRUST, ISO 27001 & PCI 2.0 compliance and all traffic is required to use SSL (Secure Socket Layer) with 256-bit encryption. This level of information is for the techie's out there or clients who want to know what I mean by "secure".

The secure client area of my website is for established clients and potential clients who would like to schedule an appointment. If you are in the process of determining if we are a good fit, please call me at (860) 920-7070 or reach out to me through my secure contact form on my general website.

If you have communicated with me and the first appointment is scheduled, please register (on the register tab above) so you can review office policies and procedures and access the forms you will need to complete prior to our first session.

When you register, you will be asked to complete a brief questionnaire. After that, you will be logged out automatically and you will receive a welcome email with your log-in name and password. You must then log back in to the site with your new log-in information and the required forms will come up that you need to complete before the initial session. Once you complete the forms online, they become part of this electronic record. You do not need to print them off.

If you previously created a confidential client file, simply click on the login tab above to access your secure file, make or change your appointment, edit your client information, make entries to your journal and more.

If you are a registered client but can't access your account, please contact me at (860) 920-7070. Please do not re-register because it creates duplicate accounts that can't be merged.

Click the Calendar tab above to see available appointments. You may schedule or change your appointment online. If you do not see a time that works with your schedule, please contact me directly at (860) 920-7070 or through the messaging on the secure portal to see what other availability I have.

Please also know that this program automatically sends you emails and texts to remind you of scheduled sessions. If you do not wish to have texts, or any notifications, you can change these options under preferences.

If you wish to return to the Connecticut Integrative Counseling website, click the website tab above.

In life-threatening or critical emergencies, dial 911 or go to your nearest Emergency Room.

Thank you for reading all this logistical information. There is a lot and it is appreciated!
Log in to the secure portal. If you have not received an email with a username, please Register.